19 mars 2010
unexpected treasures .oldies
Index des artistes: ici .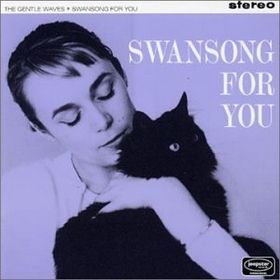 THE GENTLE WAVES
m

" If I could learn to lie
And never show my pride
I'd be just like the rest
Be someone I detest "

The Gentle Waves, OVNI des 90's. Si le projet de la jolie Isobel Campbell s'impose sur ce blog, c'est pour le décalage temporaire qu'il procure: volontairement simpliste (voix fragile, arrangements de studio ou instruments à vent), on pourrait se croire tout droit reparti pour les années Nouvelle Vague. C'est doux et lancinant, c'en est certes un peu déroutant mais c'est aussi, d'une certaine façon, extrêmement charmant. Voilà pourquoi je le classe dans la catégorie des OVNI et mieux, il mérite sa place dans la grande famille des oldies (hé quoi, 1999!). Belle and Sebastian, dont elle a longtemps fait partie en tant que violoncelliste, collaborèrent à son album The Green Fields Of Foreverland, et c'est non sans déplaisir que je réécoute le très désuet et presque niais Tree Lullaby, qui n'en est pas moins une étrange et ensorcelante comptine. En somme, pour les nostalgiques comme moi des années Anna Karina, on peut trouver un quelque chose à l'écoute de cet univers que certains classeront comme twee.
*

EP: The Green Fields of Forever Land / Swansong for you
Label: Jeepsters Records
A écouter: Sister Woman / Tree Lullaby / Evensong
Commentaires
Poster un commentaire